WooCommerce Orders management though a single interface
Within a WordPress MultiSite environment with multiple shops running WooCommerce, orders management can become difficult. Having the orders spread on multiple dashboards is not something to increase productivity and requires quite a lot of time to identify actual order location and processing.
Many users asked if the's a way to improve the WooCommerce Orders management by include a unique interface that lists all orders from all shops in the network.  This will make orders accessibility away easier.
This feature is now available and implemented within the plugin. At the super-admin dashboard, there is a new menu item WooCommerce > Orders interface.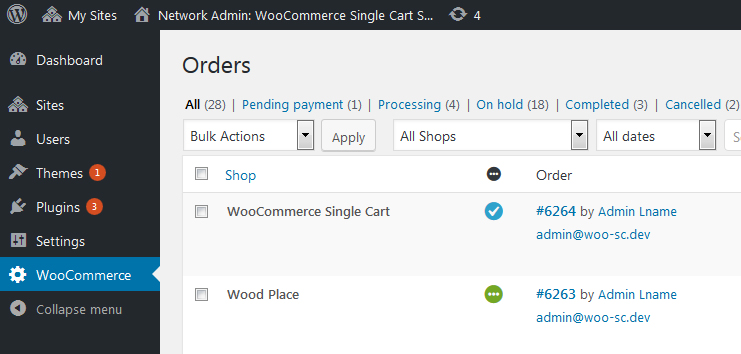 The new interface outputs WooCommerce orders from all shops on the same page. The styling and functionality is the same as WooCommerce Orders area. Any filtering, list type, actions, links will also be available on this page. This area also include additional functions like:
Filter show/hide orders for a shop
Search for a given tag / sentence through the orders for all list or items which belong to a shop
View all orders with a specific status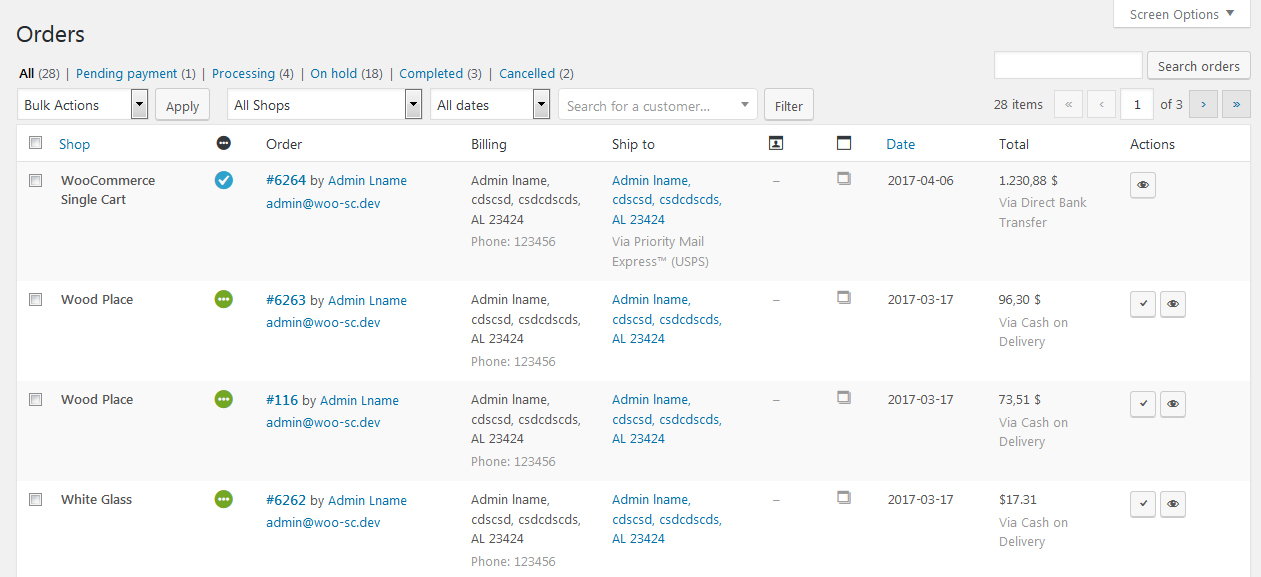 Managing the orders on the same page is a huge step forward in productivity, especially for a large network. It avoids the administrator to loop into each of the shops by viewing everying in one place.
The new WooCommerce orders management page is highly flexible and can be modified and extend programmatically through WordPress filters ( e.g. Display the Order Products shops ). Also, this section can show up on any of the network sites.