Plugin Usage
Once plugin active and configured, the features become available on every WooCommerce shop within the network. At this point, depending on used browser,  cookie and cache data is recommended to be cleared and a browser restart might also be required. This to ensure the new cookies are used instead cached.
There are no specific requirements to be done for the individual shops regarding the WooCommerce settings. Everything can stay as before.
Also all content can stay exactly as before. No product data will be modified to make the system compatible with the plugin.
Each site should include a Shopping Cart widget which can be either default WooCommerce cart widget or a custom code or plugin implemented. The cart content is being automatically synchronized across the network so the products included are available everywhere.
This is a cart example which is being available on multiple shops, displaying the same content, with products from multiple sites: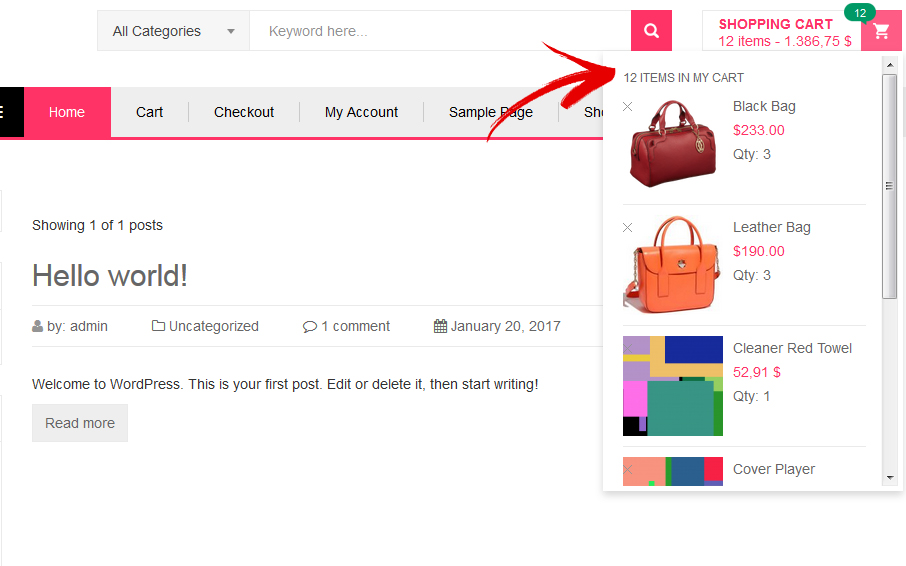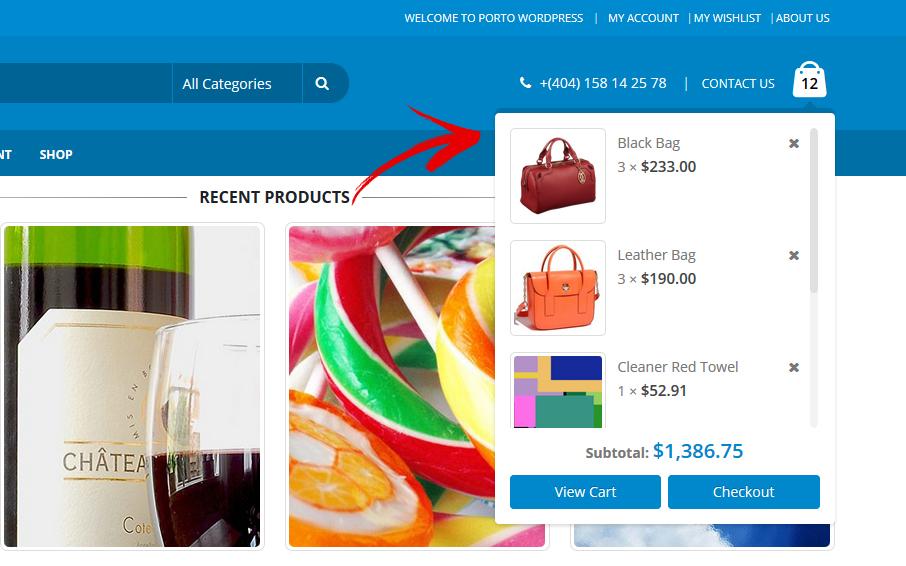 Depending on the Checkout location setting and the Shops Network specification some or no adjustments may need to be done.  As default, the checkout process works the same as before, running through an interface guided by theme and plugins included and active for a particular shop. If superadmin consider to allow checkout to be available everywhere, then when running the process, it will use the particular shop checkout setting it's rolling on.
If checkout is set for a specified shop location, all carts will get processed on that place, for every shops in the network. That means unitary options for checkout, like shipping settings, payment options and coupons. This also create a single location for all orders being created when checkout completed.